Fantastisk grafikk fra ELK Studios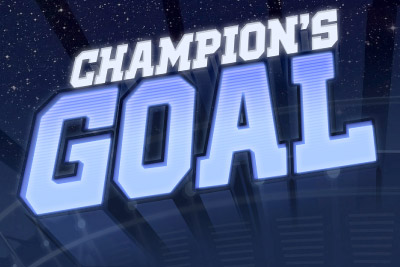 Champions Goal er en av de nyeste spilleautomatene på markedet, og den viser akkurat hvor langt moderne teknologi har kommet når det er snakk om grafikk. ELK Studios er en noe ukjent svensk spillutvikler, men de seneste maskinene ELK har lansert har virkelig fått mye oppmerksomhet fra kasinospillerne. Champions Goal er selvfølgelig en spilleautomat med fokus på fotball, men den er langt ifra like primitiv og kjedelig som andre spill i samme sjanger. Her er det nemlig 3D-grafikk for alle pengene, med en introduksjonvideo som ligner mistenkelig mye på Champions League. Vi bryr oss fint lite om eierrettigheter, Champions Goal er den beste spilleautomaten med fotballtema per dags dato. Her blir vi dratt inn på stadion og får en fantastisk utsikt over tribunene, lyset og selve fotballbanen. Selvfølgelig handler det om to lag – de blåe mot de røde. Grafikken er helt utrolig, det er umulig å si om de ulike symbolene er ekte bilder eller grafiske tegninger. På venstre side av skjermen finner man blå symboler – tallene 11 og 9, en spiller fra det blå laget og en vakker heiajente. På høyre side holder de røde til – tallene 8 og 10, samt en spiller og en vakker heiajente i rødt. Dermed kan man vinne begge veier, altså teller gevinstlinjene fra venstre mot høyre og fra høyre mot venstre. De ulike fargene holder seg samtidig ikke stille – her går det frem og tilbake akkurat som på en ekte fotball kamp. Bakgrunnsmusikken kunne kanskje vært noe bedre, og lydeffektene noe høyere. Det er kult at man hører fans rope og hoie i bakgrunnen, men det er ikke de eneste lydene en fotballkamp har å tilby.
Wildsymboler og tilfeldige gevinster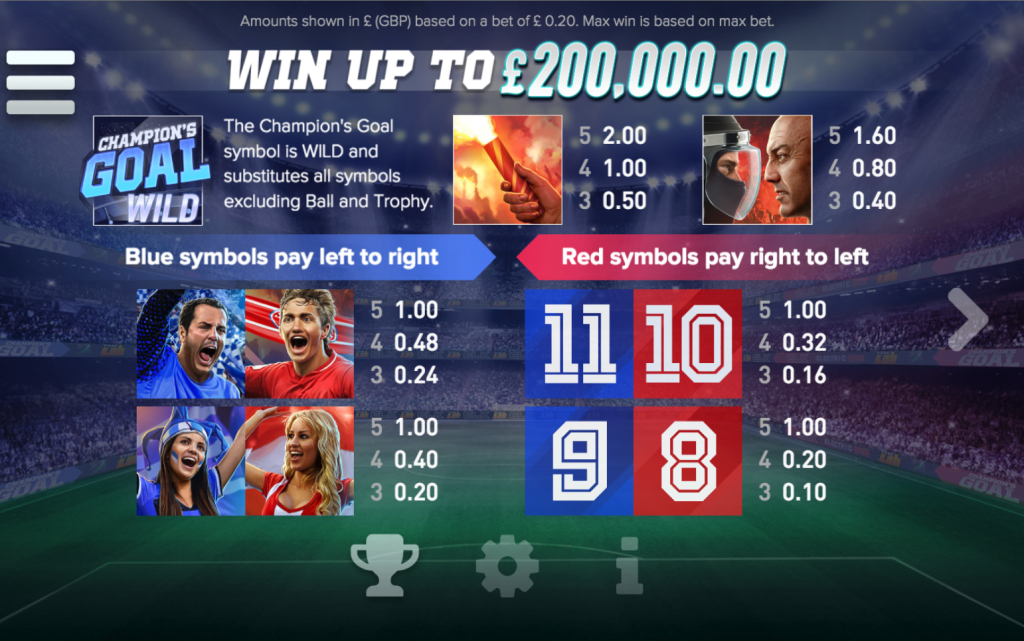 Champions Goal er en annerledes spilleautomat, akkurat slik vi ville at et bra fotballspill skulle være. Mengder av små og store funksjoner er bygd inn i Champions Goal, man kan virkelig se at karene på ELK Studios er glade i fotball. Innsatsmulighetene er veldig brede, og autospinn-funksjonen gjør at man kan lene seg tilbake og åpne en kald en mens hjulene spinner av seg selv. Wildsymbolet er logoen man ser i begynnelsen – Champions Goal. Denne forvandler seg til alle andre symboler, bortsett fra bonusfunksjonene. Her er det nemlig flere av dem. Den første handler om grupperinger – når 3×3 symboler i samme farge dukker opp vil de utløse tre gratisspinn med tre faste wilds som hjelper deg med å sette store gevinster. Champions Goal byr nemlig ikke på vanlige gratisspinn, altså ti eller flere om gangen, slik mange andre tematiske spilleautomater velger å gjøre det. Nei, her må man faktisk tjene dem inn. Her finnes også en mystisk fotball, denne kommer glødende inn med jevne mellomrom, og skyter av gårde mens fans roper i bakgrunnen. Symbolene den treffer blir borte og gjør plass til nye symboler – høyere vinnersjanser for deg som spiller. Fra tid til annen vil dommeren blåse av for corner. Sekundet etter dukker det opp wildsymbol i alle hjørner av spilleautomaten, og et gratisspinn settes i gang.
Jackpot og gulltrofeer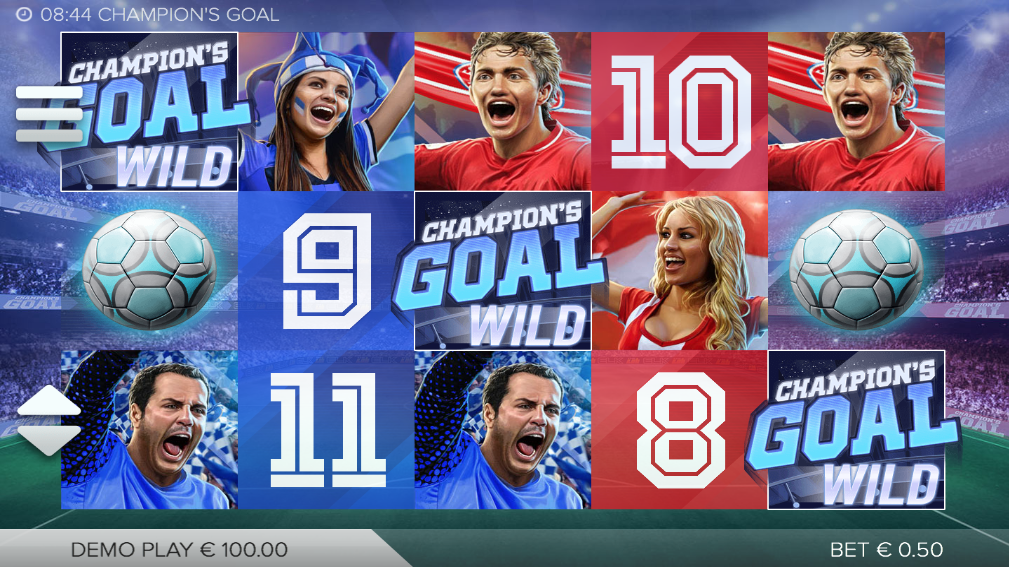 Poenget med enhver fotballturnering er å vinne, å vinne gullpokalen. Derfor er gullpokalen meget viktig i Champions Goal. Gullpokalen dukker kun opp på det midterste hjulet, men treffer du flere av dem samtidig vil syv gratisspinn settes i gang, og flere kan samles inn underveis. ELK Studios skryter av at den maksimale jackpotten per spinn er på nesten to millioner kroner, men for å treffe denne må man ha gullhår et visst sted. Fem Champions Goal-symboler på rad gir store utbetalinger, spesielt om man spiller med maksimal innsats. Treffe en hel skjerm fylt med dette symbolet – neppe. Det er fortsatt ikke mange nettkasinoer som samarbeider med ELK Studios, dermed må man finne store spillportaler med hundrevis av spilleautomater på ett og samme sted. Med tiden vil dog disse grafisk komplette, spennende maskinene dukke opp overalt på nettet. Fotballfans vil elske Champions Goal, det er sikkert og visst.