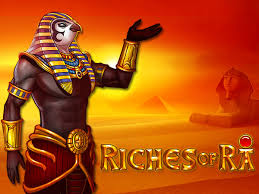 Play'n GO har i Riches of Ra tatt for seg en egyptisk gud som tema i spilleautomaten. Ra var navnet på den egyptiske solguden. Ra var ikke bare en hvilken som helst gud. Egypterne var kjent for å være ekstra glad i solen, og på grunn av dette ble Ra en av de gudene som ble mest sett opp til. Ra var blant annet den som passet på at solen gikk opp og ned hver eneste dag, i tillegg til at han hadde flere forskjellige evner. Det ble blant annet sagt at hvis man ba til Ra med et helt rent hjerte så ville han gi mer lykke i livet. Alt dette gjorde at Ra ble et av de mest kjente gudene fra den greske mytologien, og han er faktisk så kjent at han nå har fått sin helt egen videoslot. Play'n GO har helt klart gjort en god jobb med formingen på spillet og det er en god spilleopplevelse i vente når man begynner å spille Riches of Ra.
Innsatser i spillet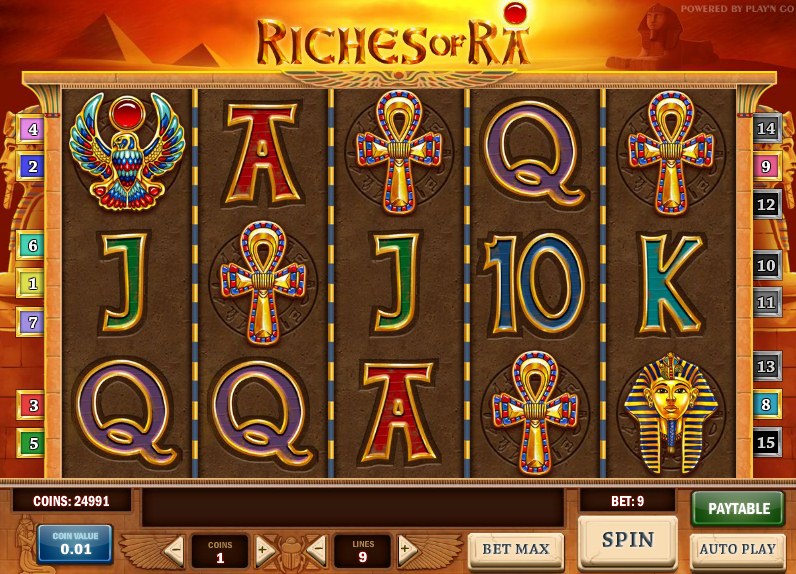 I Riches of Ra så kan spilleren justere tre ulike deler av innsatsen. Det er opp til spilleren hvor mange innsatslinjer som skal være aktive, i tillegg til at spilleren kan justere myntverdien og antall mynter per aktive innsatslinje. På det meste så kan man ha 15 innsatslinjer aktivert når man spiller, men dette antallet er altså opp til enhver spiller. Når antall innsatslinjer er bestemt så kan spilleren justere myntverdien og antall mynter per aktive innsatslinje, og så er det klart for å spinne i gang hjulene. Spiller man med alle innsatslinjene aktivert så kan man ha en innsats på mellom 0,15 euro og opp til 18,75 euro totalt i en spillerunde. Det er med andre ord ikke så høye innsatsnivåer i Riches of Ra, noe som gjør at spillet passer helt perfekt for de spillerne som ikke liker å spille med altfor høy innsats. Innen man setter i gang spillet kan man velge å bruke autospinnfunksjonen i spillet. Den gjør at spillet kan gå automatisk opp til 50 runder etter hverandre.
Spillets grafikk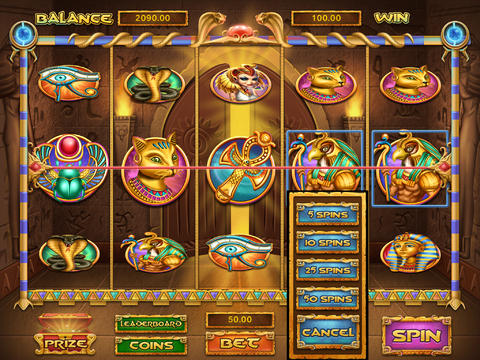 Det kommer tydelig frem at Play'n G O har lest seg opp på egyptisk mytologi i forkant av dette spillet. Grafikken viser tydelig flere aspekter til den egyptiske mytologien, og det blir gjort på en utrolig god måte. Bakgrunnsbildet gir et flott inntrykk i seg selv. Bilde viser nemlig solen som lyser opp himmelen til en vakker oransje farge og denne himmelen som man ser befinner seg over de flotte pyramidene i Egypt. Øverst på dette bakgrunnsbildet så har man spillets logo. Den er formet i noen virkelig flotte gullbokstaver. Til høyre for spillets logo så kan man så vidt skimte en veldig kjent egyptisk statue. Rammen som er satt rundt spillets hjul passer også helt utmerket til spillet. Det er en flott ramme som blant annet består av to typiske egyptiske statuer. De er satt på hver side av spillets hjul. Hjulene i spillet er laget med en brun bakgrunn og symbolene er satt oppå dette. Bakgrunnen lar symbolene tale for seg og fargene kommer godt frem mot den mørke bakgrunnen. Symbolene er todelt i tema. Det vil si at man har noen symboler som er i bilder som er formet til tema og så har man noen symboler som er hentet fra en vanlig kortstokk. Symbolene som er formet til tema er i form av en ank, en bille, en flott gullstatue og av guden Ra.
Spesialfunksjoner
Wildsymbolet i spillet har egentlig hovedrollen innen spesialfunksjonene. Wildsymbolet er først og fremst spillets wildsymbol og kan derfor erstatte alle andre symboler på hjulene. I tillegg så er det wildsymbolet som kan aktivere spillets gratisspinn. På det meste så kan man få 15 gratisspinn og underveis i disse rundene så vil hjul en og fem bli gjort om til jokerhjul. Det er da høyere sjanse for gode gevinster underveis i gratisspinnene.