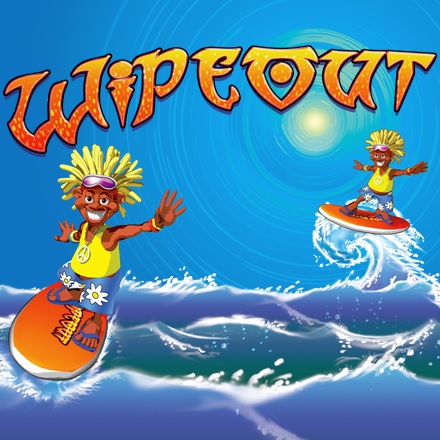 Wipeout er en veldig fargerik og glad spilleautomat som bringer tankene til sjø og strand. Spillet er laget av IGT, og kan spilles direkte i nettleseren, uten nedlasting. I tillegg til morsomme gevinstsymboler, byr spillet også på spesialsymboler og ekstra spenning under gratisspinnene. Automaten har 5 hjul, og det er tre rader med symboler på hvert hjul. Spillets jackpot er på 7500 mynter.
Mer om spillet
Wipeout har 10 gevinstlinjer, men man kan justere antall linjer etter ønske. Dersom man reduserer antallet aktive linjer, må man huske at man også reduserer antallet vinnersjanser. Det er som regel lurere å aktivere alle linjene, og heller justere myntinnsatsen, slik at man har råd til å spille med 10 aktive linjer. Myntinnsatsen per linje kan justeres fra 0,02 euro til 30 euro per linje. Man kan bare satse 1 mynt per linje. Totalinnsatsen per spinn er altså fra 0,20 euro til 300 euro, hvis man har alle linjene aktivert. Med bare én aktiv linje, kan man spille med en innsats på bare 0,02 euro per spinn, men én linje betyr bare én vinnersjanse per spinn. Spillerne velge inntil 25 automatiske spinn, som spilles med den valgte innsatsen og det antallet aktive gevinstlinjer man selv ønsker.
Bakgrunnen bak hjulene er blå, med vann og bølger. Ved siden av hjulene er gevinstlinjene markert med fargerike tall. Musikken spilles bare når hjulene spinner, og er en glad surfemelodi. Symbolene inkluderer bølger, minibusser, en sol og kortsymboler fra knekt til ess. Wildsymbolet er ordet Wild.
Gevinster og spesialinnslag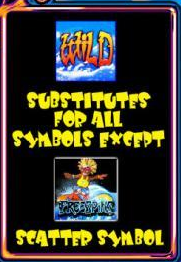 Man trenger minst tre like for å få gevinst, og alle vinnerrekker må være på en aktiv gevinstlinje for å gi utbetaling. Vinnerrekkene må starte på venstre side av skjermen, på det første hjulet. En komplett oversikt over symbolene og gevinstene finner man i spillets gevinsttabell. Tabellen viser hvor mange ganger innsatsen man vinner med den gitte kombinasjonen.
Spillets scatter er en mann på et surfebrett. Med 3 eller flere slike symboler hvor som helst på hjulene, vinner man gratisspinn. Gratisspinnene spilles av seg selv, og man kan ikke gjøre noen justeringer i innsatsen eller aktivere flere linjer under gratisspinnene. I tillegg til gratisspinn, vinner man også en bonus. Med tre scattere på skjermen, vinner man 5x innsatsen, med fire vinner man 25x innsatsen, og med fem scattere vinner man 250x innsatsen.
Gratisspinn
Det er ikke et fast antall gratisspinn i dette spillet, i stedet fungerer gratisspinnene nesten som et dataspill, der spillerne har et visst antall liv. Gratisspinnene fortsetter å spinne så lenge man har liv igjen.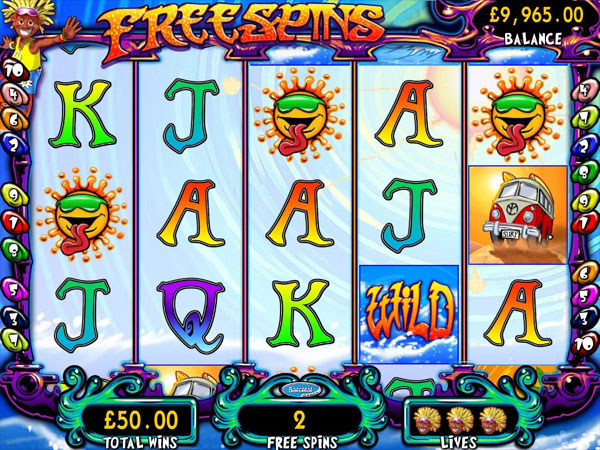 Under gratisspinnene dukker det opp et nytt symbol, som viser den glade surferen som er spillets hovedperson. Disse symbolene deler ut ekstraliv til spillerne under gratisspinnene, mens symbolet med surferen på brettet vil ta fra spillerne liv. Hver gang man får et av disse to symbolene, vinner man 4x innsatsen. Spillerne kan aldri ha mer enn 3 liv, og de to spesialsymbolene dukker bare opp på hjul 5. Disse symbolene kan ikke erstattes av wilds.
Dersom spillerne overlever i 25 gratisspinn, vinner de 20x totalinnsatsen, og dersom de klarer å overleve 50 gratisspinn, vinner spillerne 200x innsatsen. Gratisspinnrunden er slutt når alle livene er tapt, eller dersom man kommer til 50 gratisspinn. Gratisspinnrunden slutter også dersom man vinner toppgevinsten.
Konklusjonen blir…
Wipeout byr på fargerik grafikk og morsomme symboler. Musikken skaper også surfestemning. Man kan vinne ganske fine gevinster, med en toppgevinst på 7500 mynter. Gratisspinnene er nesten et eget dataspill, der spillerne får fortsette å spinne hjulene så lenge de har liv igjen. Det er også mulig å vinne ekstraliv, slik at man kan spille enda flere gratisspinn. Spillets teoretiske utbetaling er på 95,02 %. Denne utbetalingsprosenten forutsetter at man spiller over lang tid. Når man bare spiller nåen få spinn, kan man både oppleve å vinne mer eller tape mer. Wipeout er det perfekte sommerspillet, ettersom handlingen er strand, sol og surfing. Surf i vei på hjulene!