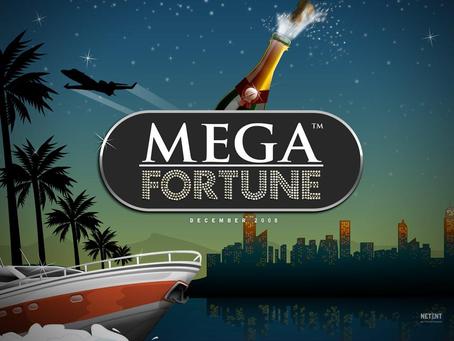 Mega Fortune er en av de mest populære spilleautomatene blant norske spillere, og dette skyldes først og fremst at automaten har den største jackpotten på nettet. Spillet har blitt kjent for rekordstore utbetalinger, og har satt ny jackpotrekord for spilleautomater to ganger. Den største jackpotten som har blitt utbetalt i spillet, var på hele 17,8 millioner euro. Denne gevinsten kom også med i Guinness rekordbok som den største gevinsten som har blitt utbetalt på en spilleautomat.
Selvsagt kan man ikke forvente å vinne slike pengesummer hver gang man spiller, men den store jackpotten virker forlokkende på spillerne. Store premier gjør spillingen enda mer spennende, og spill med progressive jackpotter har en tendens til å bli populære – nettopp fordi de store gevinstene kan endre en persons liv over natten.
Om spillet
Mega Fortune er et spill som har rikdom og luksus som tema. Spillet har fem hjul og 25 gevinstlinjer. Det dukker opp wilds, spredte symboler, gratisspinn og bonusspill der man kan vinne jackpotpenger. En progressiv jackpot bygges opp gjennom at litt av spillernes innsats legges til i jackpotbeløpet. Det er bare snakk om noen øre per spinn, men når mange tusen spillere spiller på automaten i løpet av en dag, blir det fort penger av det. Jo flere som spiller på en automat, desto raskere vokser jackpotten, og desto større blir den.
Symboler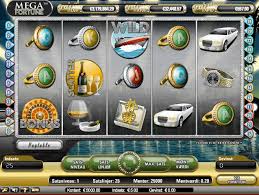 Symbolene i spillet er luksusartikler som biler, klokker, champagne og penger. Til og med kortsymbolene har blitt til gullringer med bokstaver på. Bakgrunnsbildet viser en luksusyacht, som også dukker opp igjen i form av spillets wildsymbol. Spillet er utviklet av Net Entertainment. Minsteinnsatsen i spillet er på 0,25 €, mens maksimumsinnsatsen er på 50 €. Disse innsatsene dekker alle gevinstlinjer. Man kan vinne jackpotten uansett hvilken innsats man spiller med, så man trenger ikke å spille med den største innsatsen. Dersom man har et lite budsjett, er det bedre å spille mange runder med lavere innsats.
Gevinster og jackpotter
Man kan vinne gratisspinn med inntil 5x multiplikator. For å vinne gratisspinn, trenger man tre eller flere spredte symboler på skjermen. Sprede symboler trenger ikke å være på samme gevinstlinje for å telle med. De kan dukke opp hvor som helst på skjermen. Dersom man får minst to spredte symboler hvor som helst på skjermen under gratisspinnene, gjenutløses gratisspinnene.
Bonusspill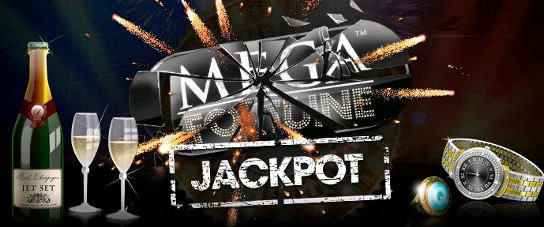 Tre bonussymboler aktiverer bonusspillet, og det er her det blir virkelig spennende. Spillet har tre jackpotter man kan vinne, i tillegg til at man kan vinne tilfeldige pengepremier. Bonusspillet er et slags lykkehjul med tre hjul innenfor hverandre. Først spinner man det ytterste hjulet. Der kan man vinne den lille bonusen (Rapid), eller man kan vinne en tilfeldig pengepremie. Dersom man er heldig, stanser hjulet på en pil som gjør at man kommer til det andre hjulet. Der kan man også vinne tilfeldige pengepremier, eller man kan vinne spillets mellomstore jackpot (Major). Hvis man er heldig igjen, får man en ny pil og kommer inn til det tredje hjulet. Der kan man spille om den største jackpotten, Mega Jackpot. Man kan også her vinne tilfeldige pengepremier.
Oppsummering

Mega Fortune er kjent for store gevinster. De fleste gevinstene er selvsagt små, men det er de store jackpottene som lokker spillerne til automaten. Ettersom det er spillernes innsats som bidrar til jackpottene, er det også automatens popularitet som gjør jackpottene så store. Jo flere som spiller, desto raskere vokser jackpottene. Jackpotspill er alltid spennende, og det blir ekstra spennende når man kommer til bonusspillet og får spinne på det store hjulet. Dette kan få hjertet til å dunke hardere selv hos erfarne spillere. Det er en grunn til at Mega Fortune og andre jackpotspill er så populære. Mega Fortune er vellaget. Spillet bærer preg av at det er noen år gammelt, men det er et veldig bra spill, og det er ikke bare på grunn av gevinstmulighetene at spillet har blitt så populært blant spillerne.