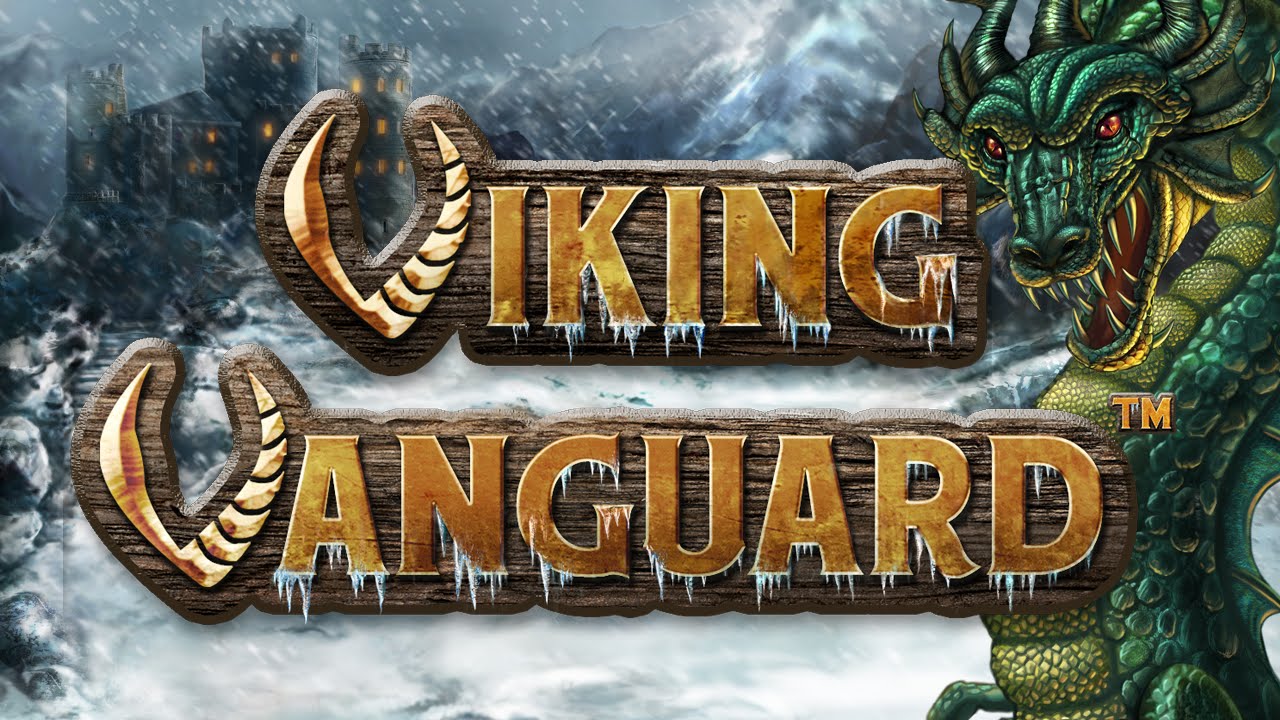 Viking Vanguard er en spilleautomat som kommer fra spillutviklerselskapet Williams Interactive. Williams Interactive har mange spilleautomater ute på markedet og mange av dem er utrolig populære. Williams Interactive holder seg til unike temaer og bra utforminger på sine spilleautomater, noe som gjør at deres spilleautomater blir godt likt av spillerne. Viking Vanguard har et tema som handler om vikinger, så for de spillerne som er glad i norrøn mytologi og vikinghistorie, så er helt klart dette en spilleautomat man bør prøve ut. Tema er utrolig godt presentert på spilleskjermen og det er ingen tvil om hva temaet er. I tillegg til den gode presentasjonen av temaet har man også flere gode spesialfunksjoner, som da er med på å gi spillerne en enda bedre spilleopplevelse.
Grafikk og spilleskjermen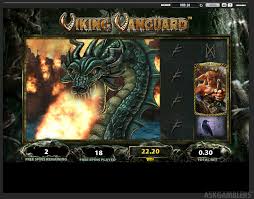 Spilleskjermen i Viking Vanguard er utrolig flott å se på og det er helt klart en god stemning som oppstår. Temaet er godt presentert på hjulene og både vikinger og norrønske skapninger er på plass. Bakgrunnsbildet på spilleskjermen er veldig mørk og viser deler av det som ser ut som en skog. Øverst på spilleskjermen har man spilleautomatens logo, som er formet i store blokkbokstaver som er laget av tre. Nederst på spilleskjermen har man spilleautomatens oppsett med knapper. De er plassert på steiner som er dekket av gamle røtter fra noen trær. Midt på spilleskjermen har man spilleautomatens hjul og symboler. Hjulene har en veldig lys bakgrunn, så bakgrunnsbildet skinner faktisk litt gjennom. Hjulene er også rammet inn med en ramme i en form for metall. På hjulene har man spilleautomatens symboler og de er alle formet i ting som passer tema. Det er noen av symbolene som er i fargerike bilder mens noen av symbolene er tradisjonelle symboler fra norrøn og vikingtid. Kvaliteten på grafikken er utrolig høy og det skaper skarpe detaljer på spilleskjermen.
Spesialfunksjoner i spilleautomaten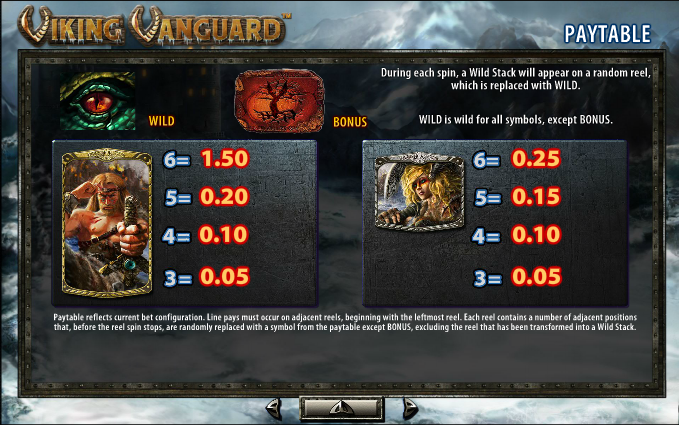 Det er flere gode spesialfunksjoner i spilleautomaten. Det er plassert inn noen spesialsymboler, som da har hver sin funksjon på hjulene og kan aktivere spesialfunksjonene. Wildsymbolet i spilleautomaten er i form av en drage og det fungerer først og fremst som spilleautomatens joker. Som joker kan det erstatte alle andre vanlige symboler som dukker opp på hjulene. I tillegg til det så kan wildsymbolet dukke opp som ekspanderende eller som stablet. Som ekspanderende vil det dekke et helt hjul med ett og samme symbol, mens som stablet så vil det dukke opp med to eller flere symboler på en gang. Det andre spesialsymbolet er spilleautomatens bonussymbol. Man trenger minst tre bonussymboler i en kombinasjon for at bonusfunksjonen skal bli aktivert. Bonusfunksjonen kan ende opp med å dele ut opp til 100 gratisspinnrunder, og i tillegg kan det følge med en multiplikator. Multiplikatoren kan gi opp til 15 ganger innsatsen man har lagt i spillerunden, som en kontantgevinst. Underveis i gratisspinnrundene kan wildsymbolene dukke opp som stablet på to av de fem hjulene på oppsettet.
Hvordan komme i gang med spillingen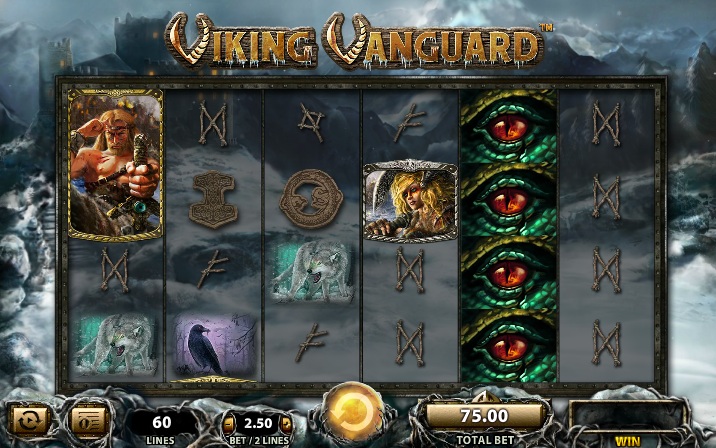 På spilleskjermen i Viking Vanguard har man et oppsett som består av fem hjul, tre rader med symboler og totalt har man 60 innsatslinjer. Innsatslinjene i spilleautomaten er lagt inn som faste, og det vil da si at spilleren ikke har mulighet til å endre noe på disse. Når det kommer til innsatsen så er det spilleren som bestemmer. Det er lagt inn noen forhåndsbestemte innsatser spilleren kan velge mellom og det gjøres ved å bruke knappen nederst på spilleskjermen. Det er totalt 27 ulike innsatser å velge mellom og de starter på 0,30 i kreditt og går da opp til 90 i kreditt. Det er da totalt per spillerunde. Når man har sett gjennom de forhåndsbestemte kredittene og bestemt seg for nivået man ønsker å spille på, så er spilleautomaten klar for å settes i gang. Det gjøres da ved at man trykker på spinnknappen. Da vil hjulene begynne å spinne og spilleautomaten er i gang.