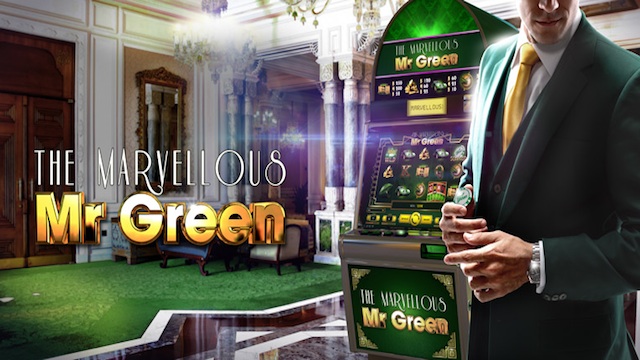 For de som har spilt på flere ulike nettkasinoer så har man trolig vært borti navnet Mr. Green. Det er et veldig stort nettbasert kasino som har blitt utrolig populært. Grunnen til at nettkasinoet Mr. Green nevnes er fordi maskoten er hovedkarakteren i denne spilleautomaten. The Marvellous Mr. Green er en spilleautomat som har nettkasinoet Mr. Green som inspirasjon til tema. Mr. Green er en maskot og han fremstår som en skikkelig gentleman. Hvis man skulle ha prøvd å sammenligne karakteren hans med en annen så hadde det kanskje vært the Great Gatsby. Mr. Green kan da kjennes igjen ved den grønne dressen og de flotte klokkene som han bruker. Spilleautomaten The Marvellous Mr. Green er tydelig inspirert av denne mannen og viser flere sider av det som kanskje forbindes med livet til Mr. Green.
Spillets oppsett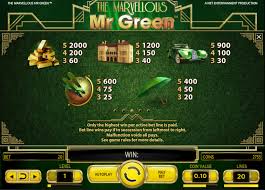 Oppsettet i The Marvellous Mr. Green er det mest tradisjonelle man kan finne i en spilleautomat. Det er et oppsett som består av fem hjul og tre rader med symboler. I tillegg har man 20 innsatslinjer. Som spiller er det mange reguleringer man kan gjøre. Innsatslinjene i spillet er ikke satt inn som faste. Det vil si at spilleren velger helt selv hvor mange innsatslinjer som skal være aktivert når man spiller. Når man har justert innsatslinjene kan spilleren også justere myntverdien det skal spilles med, i tillegg til innsatsnivå det skal spilles på. Myntverdien i spillet strekker seg fra 0,01 og opp til 0,50. Innsatsnivået strekker seg da fra 1 og opp til 10. Det vil si at man kan ha mellom 1 og opp til 10 mynter på en aktiv innsatslinje. Alle justeringene i spillet gjøres ved at man bruker knappene som er plassert nederst på spilleskjermen. Hver justering i spillet har en egen knapp. Ønsker man ikke å bruke så mye tid på justeringene kan man helt enkelt benytte seg av bet maks-knappen. Den gjør at man spiller med høyest mulig innsats helt automatisk. Man kan også velge å bruke autoplayknappen. Den gjør at spillet går av seg selv et bestemt antall runder. Det er naturligvis også mulig å bruke den vanlige spinnknappen.
Spesialsymboler i spillet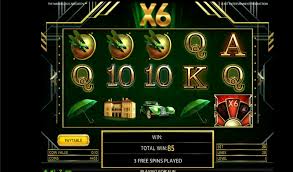 The Marvellous Mr. Green har naturligvis noen spesialsymboler på hjulene, som da er med på å aktivere spesialfunksjoner i spillet. For det første finner man et wildsymbol i spillet. Det fungerer som spillets joker og kan derfor erstatte andre symboler på hjulene. Det erstatter alle andre symboler bortsett fra de andre spesialsymbolene. Et annet spesialsymbol i spillet er scattersymbolet. Scattersymbolet er det som står for aktiveringen av gratisspinnrundene i spillet. Man trenger minst tre scattere på hjulene for å aktivere gratisspinnrundene og det er helt tilfeldig hvor mange gratisspinnrunder man faktisk får tildelt. I tillegg til at scattersymbolet gir ut gratisspinnrunder så vil det også sette i gang multiplikatorfunksjonen i spillet. Den har flere ulike nivåer som man da går gjennom og på det meste kan man ende opp med en multiplikator på ganger 100. I tillegg til multiplikatoren man får med scattersymbolene vil man også kunne få en tilfeldig multiplikator i en spillerunde mens man spinner seg gjennom de vanlige rundene. Den kan da på det meste ligge på ganger fem, noe som kan være med å øke en gevinst.
Spilleskjermen i spillet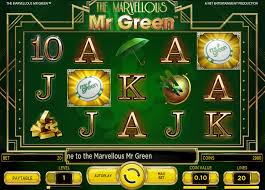 Spilleskjermen i The Marvellous Mr. Green viser tydelig hva tema er. På toppen av spilleskjermen finner man spillets logo. Den består av bokstaver i gull og er dekorert med et fint mønster rundt. Mønsteret som er satt opp rundt logoen går også rundt spillets hjul. Gullfargen som er brukt står flott til den grønne bakgrunnsfargen. Hjulene i spillet er plassert midt på spilleskjermen og på hjulene finner man spillets symboler. Symbolene er da enten i form av bilder som er tilpasset temaet, eller i form av bokstaver og tall som er hentet fra en vanlig kortstokk. Temaet er tydelig gjennomført og presentert på spilleskjermen.