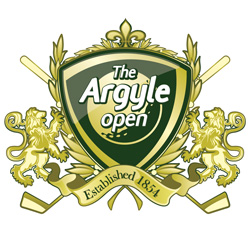 Sport er noe som er utrolig populært over hele verden, men det er et sted sport ikke har slått så mye an som man skulle ha trodd, og det er i spilleautomater. Det er ikke mange spilleautomater som har sport som tema. Det har kanskje plukket seg litt opp som tema de siste årene, men det er likevel lite brukt. Microgaming er ett av spillutviklerselskapene som har valgt å sette inn en form for sport som tema i en spilleautomat. Det er de som står bak spilleautomaten The Argyle Open og temaet som er satt inn er golf. Ordet Argyle er noe som forbindes med golf flere steder, men det er trolig bare tilfeldig at Microgaming satt det inn som en del av spillets tittel. Det er Microgaming sin fantasi som har stått for oppsettet i denne spilleautomaten med golftema.
Spillets oppsett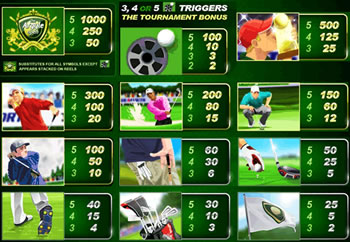 Oppsettet Microgaming har valgt i The Argyle Open er noe litt utenom det vanlige. Det mest vanlige oppsettet i en spilleautomat består av fem hjul og tre rader med symboler, mens i The Argyle Open har man fire rader med symboler. Det er med andre ord fem hjul og fire rader, og i tillegg har man 40 innsatslinjer. Innsatslinjene i spillet er ikke satt inn som faste. Det vil da si at det er helt opp til spilleren hvor mange av innsatslinjene som skal være aktivert mens man spiller. Tilpasningen gjør man ved å finne riktig knapp nederst på spilleskjermen. I tillegg til at spilleren kan justere innsatslinjene, er det også opp til spilleren å velge myntverdien det skal spilles med, og også hvor mange mynter som skal settes på hver aktive innsatslinje. Myntverdien er enkel å tilpasse da det er satt inn tre forhåndsbestemte verdier å velge mellom. Myntverdien strekker seg fra 0,01 til 0,05. Når man har valgt det må man velge hvor mange mynter som skal satses per aktive innsatslinje. Det er mulig å satse opp til 10 mynter per aktive innsatslinje. Ønsker man å gjøre innsatsen enklest mulig kan man velge bet maks-knappen som er satt inn i spillet. Den gjør at man automatisk spiller med høyest mulig innsats i spillet. Når man er ferdig med å gjøre de ulike justeringene er det bare å trykke på spinnknappen og så er man i gang.
Spesialsymboler i spillet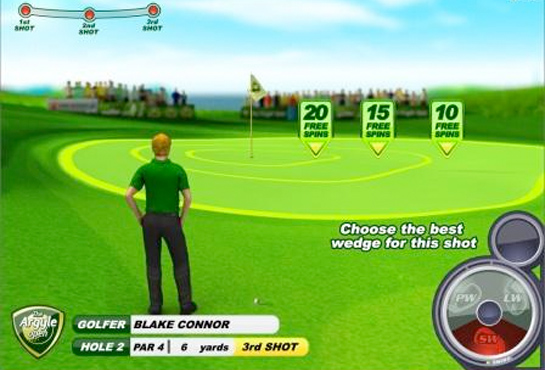 Microgaming har passet på å sette inn de tradisjonelle spesialsymbolene i spillet. Man finner for det første et wildsymbol. Wildsymbolet fungerer som spillets joker og kan derfor erstatte andre symboler på hjulene. Det erstatter alle andre symboler, bortsett fra de andre spesialsymbolene i spillet. Wildsymbolet i The Argyle Open kan også dukke opp som stablet symbol. Det vil si at det ikke dukker opp alene på et hjul. I tillegg har wildsymbolet høyest verdi blant symbolene. På det meste kan man få 1000 mynter ved en vinnende kombinasjon. Wildsymbolet kan kjennes igjen på hjulene ved å se etter det symbolet som er formet som spillets logo. Scattersymbolet i spillet er det som aktiverer bonusspillet i The Argyle Open. Det er i form av en gullball og man trenger minst tre slike symboler på hjulene for at bonusspillet skal settes i gang. Bonusspillet har tre ulike nivåer og man kan velge mellom fem ulike golfspillere. Bonusspillet går ut på at man skal spille seg gjennom tre ulike nivåer. Det er ulike mål i hvert nivå som man må nå for å komme til neste nivå. På det siste nivået har man mulighet til å vinne gratisspinnrunder og aktivere en multiplikator i spillet.
Spilleskjermen i spillet
Spilleskjermen i The Argyle Open får tydelig frem spillets tema. På toppen har man spillets logo, som står mot en vakker blå himmel som bakgrunn. Under spillets logo finner man spillets hjul og symboler. Symbolene er alle formet i ulike bilder som er tilpasset tema, slik som ulike golfspillere og andre elementer som man gjerne forbinder med sporten golf.